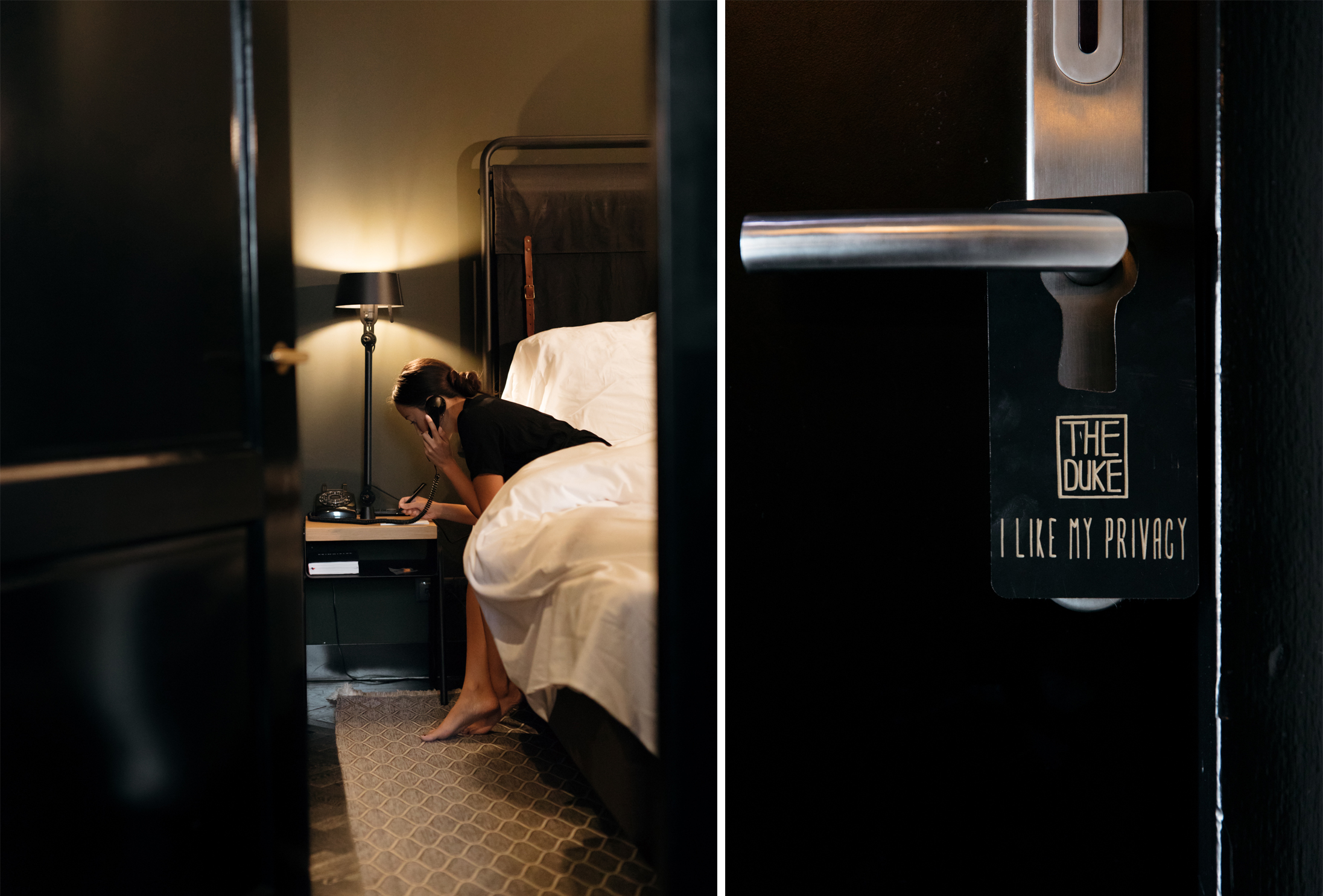 THE DUKE BOUTIQUE HOTEL

Are you planning a night in Den bosch? Good choice! This dutch city is full of 'gezelligheid' and has typical dutch features like small canals and authentic buildings. When you are looking for a supercool place to stay in Den Bosch (and you want to bring your dog too), there's no doubt… go for The Duke!
THE HOTEL
This trendy hotel is located right in the middle of the city center of Den Bosch. Because the hotel is surrounded by the cutest boutiques, a busstop and many delicious restaurants, the location is ideal. The staff is very friendly and welcomes you at the reception desk at the 2nd floor. The Duke did a perfect job combining natural features with an industrial look. A signature fragrance of ginger and lemon is following you throughout the hotel, making you feel comfortable wherever you go. Do you fancy a workout? Try the CityGym at the 2nd floor for free during your stay at the Duke. The 3rd floor welcomes you with some jazzy sounds when the elevator doors open. Notice the authentic roomnumbers and the chosen photography while you find your room in the hallway! A biological breakfast is served in the 'living room'. Fried eggs or muffins… it's all there to give you a great start of your day.
"FUN FOR EVERYONE,
INCLUDING YOUR FAVORITE FURRY FRIEND"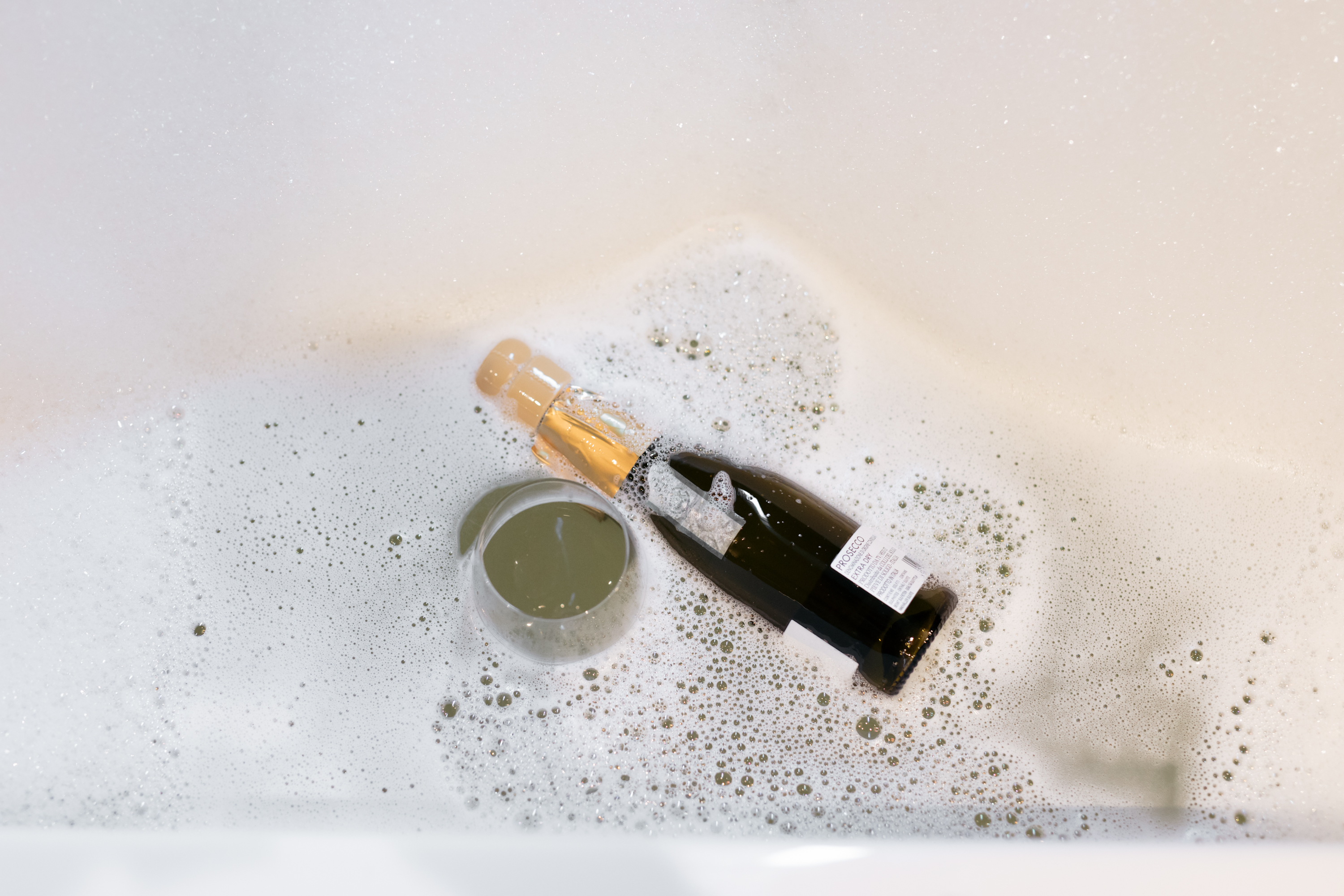 THE ROOM
We stayed in The Duke Suite, which is a beautiful space with huge windows. We really felt at home because of the cozy interior and the Marshall musicbox with bluetooth. The room is very well decorated and comfortable. You can gaze out the windows all day, enjoying some sun and observe the citylife. If you like, there's a selection of books available throughout the hotel which you can take up to your room. The bed is custom made for The Duke and is a treat. The bathroom is big and has a rainshower ánd a bath. This suite has two toilets: one in the bathroom and a separate one in the hall. There's free Netflix available (!), robes, slippers and Illy coffee for everyone!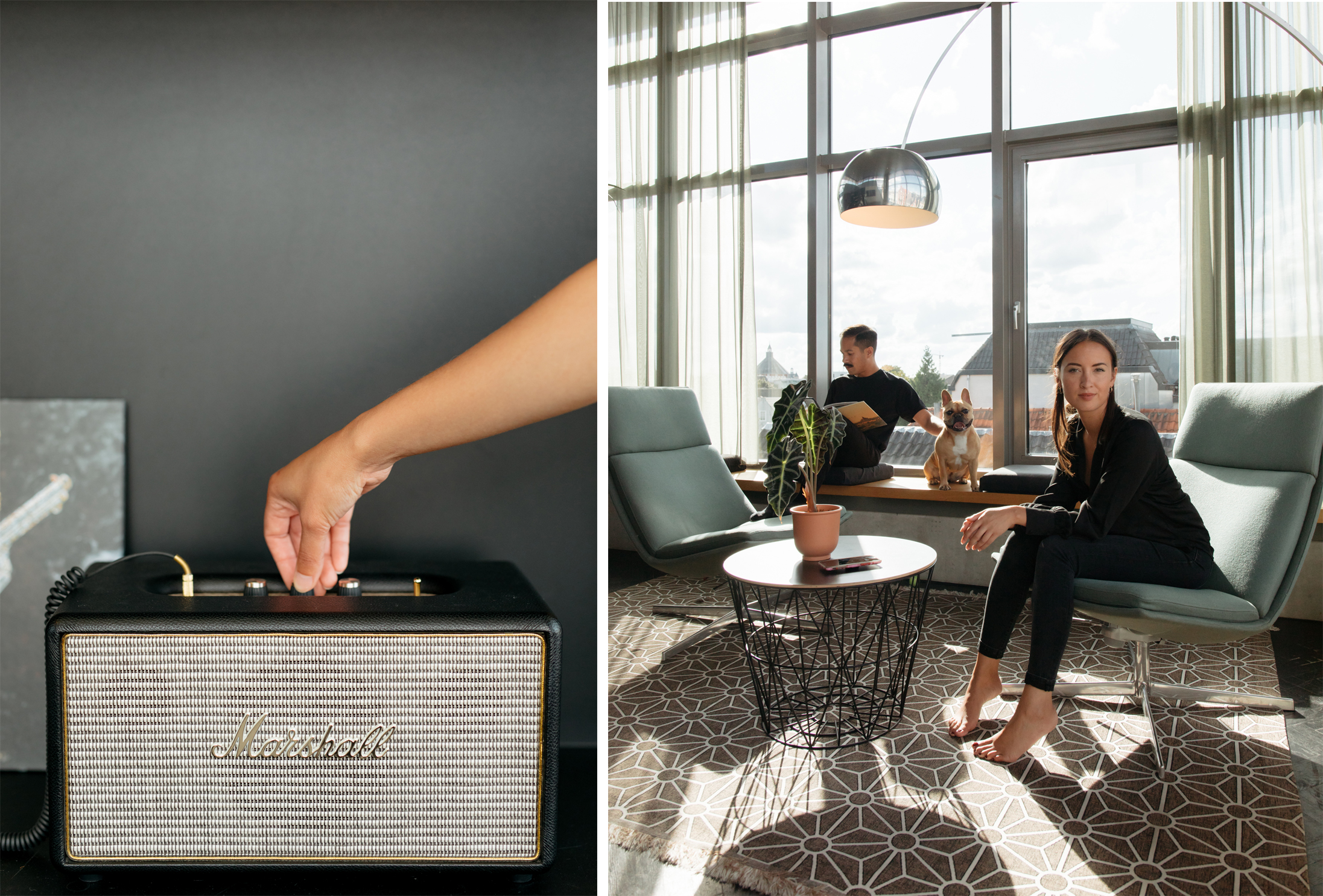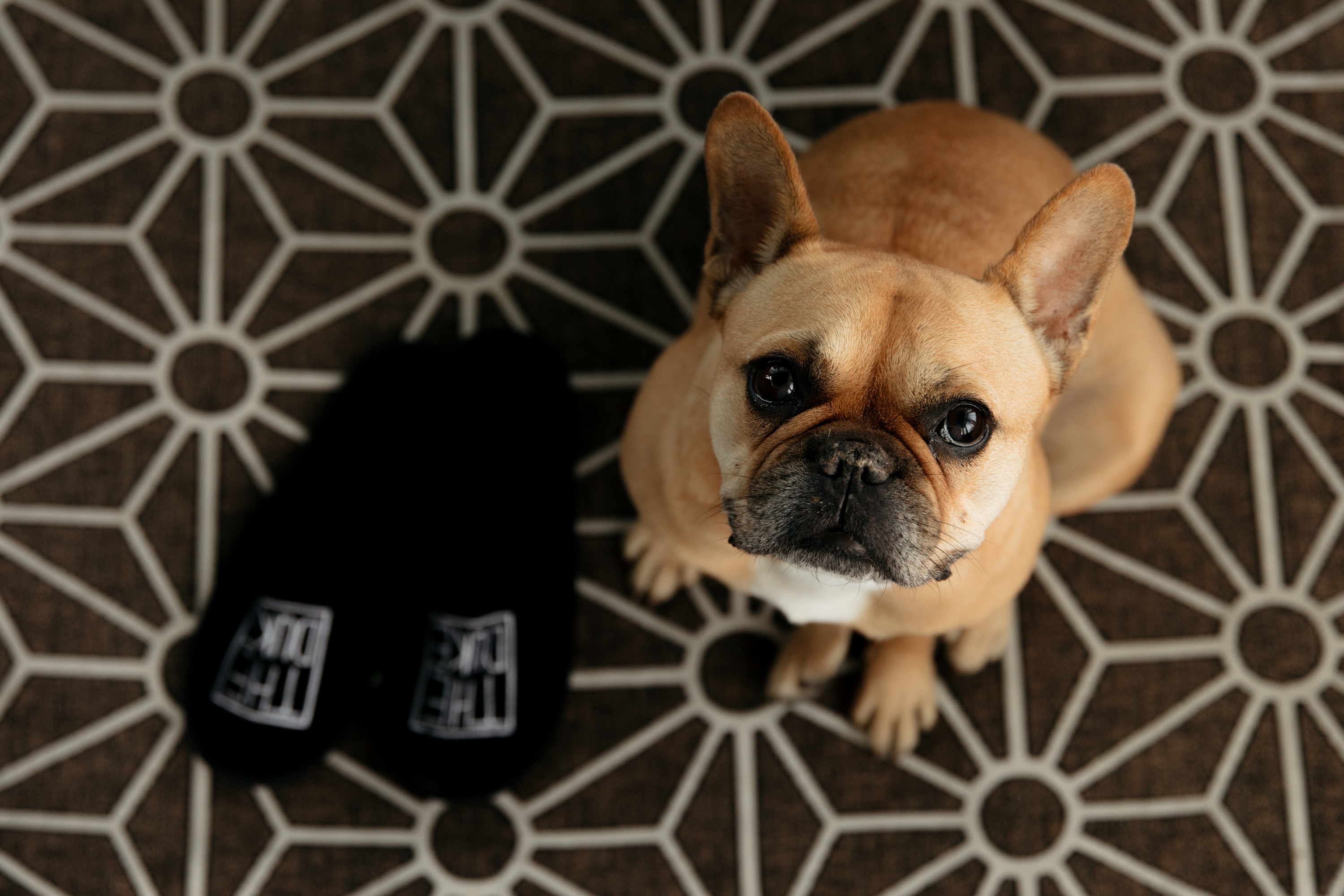 THE STAY
Our french bulldog Lana had a wonderful time relaxing and exploring Den Bosch and we did too. We think this is one of the best places to stay when you visit Den Bosch. The location, the facilities, the atmosphere… we loved it.
If you are looking for a dog friendly boutique hotel in Den Bosch – this is the place to be.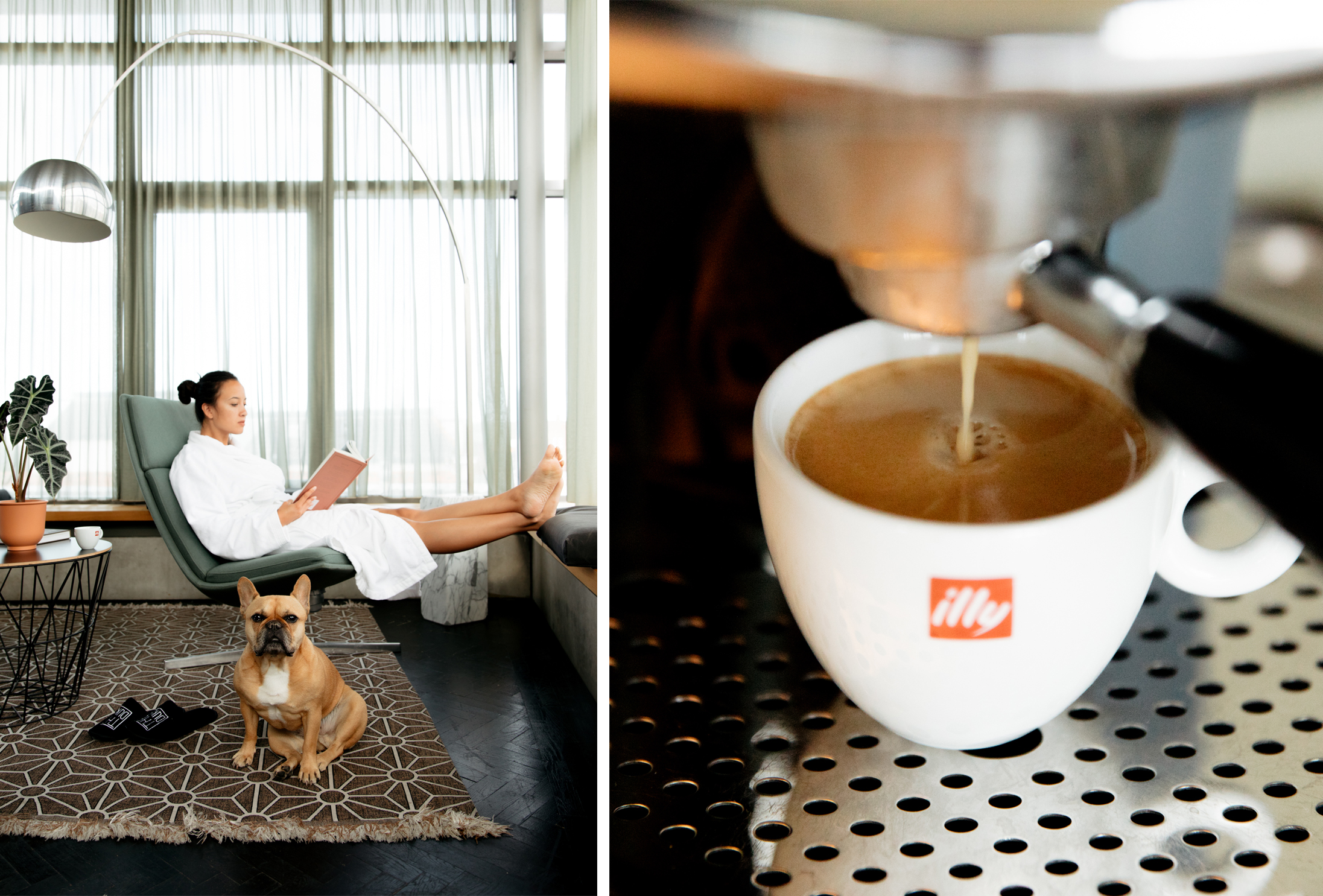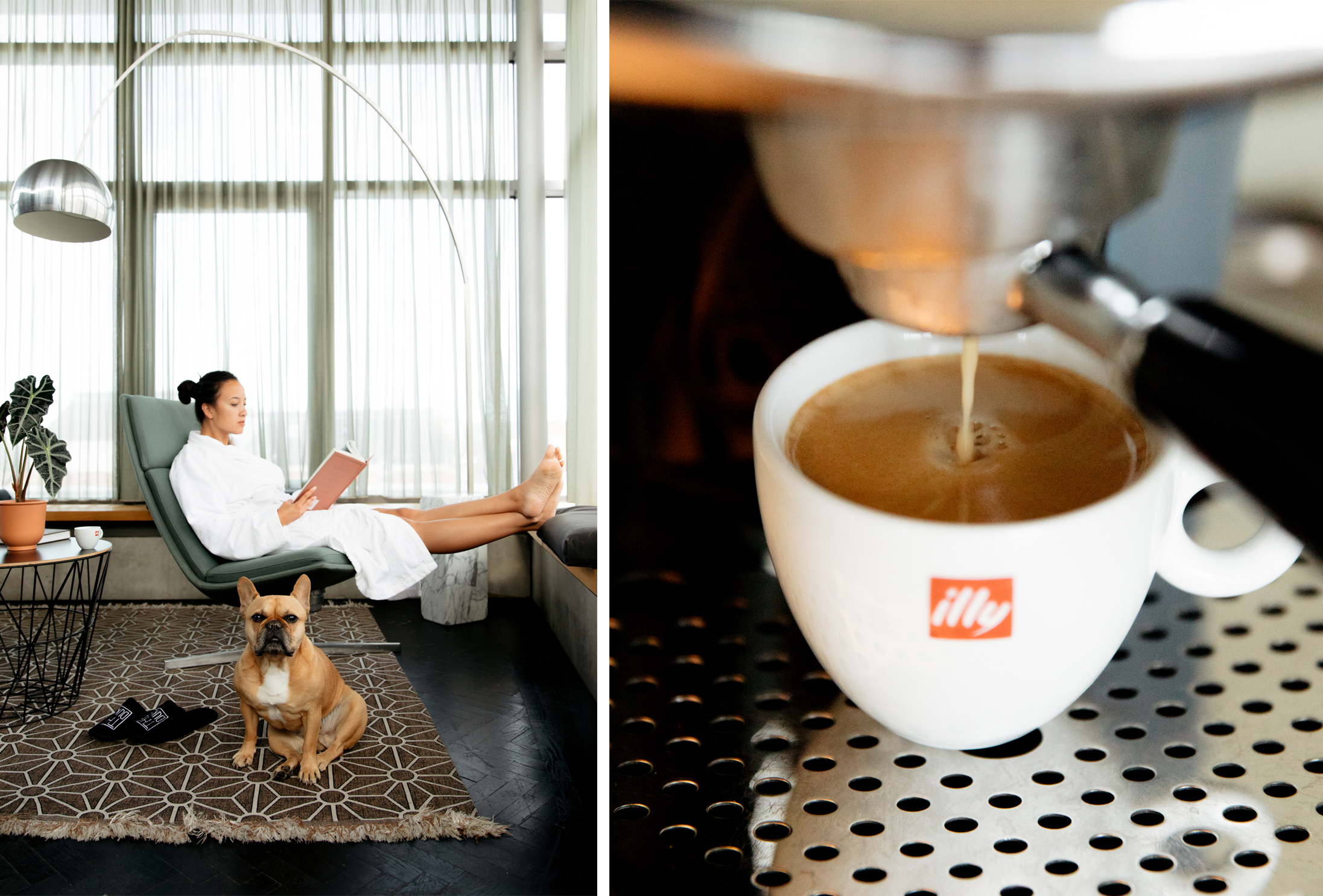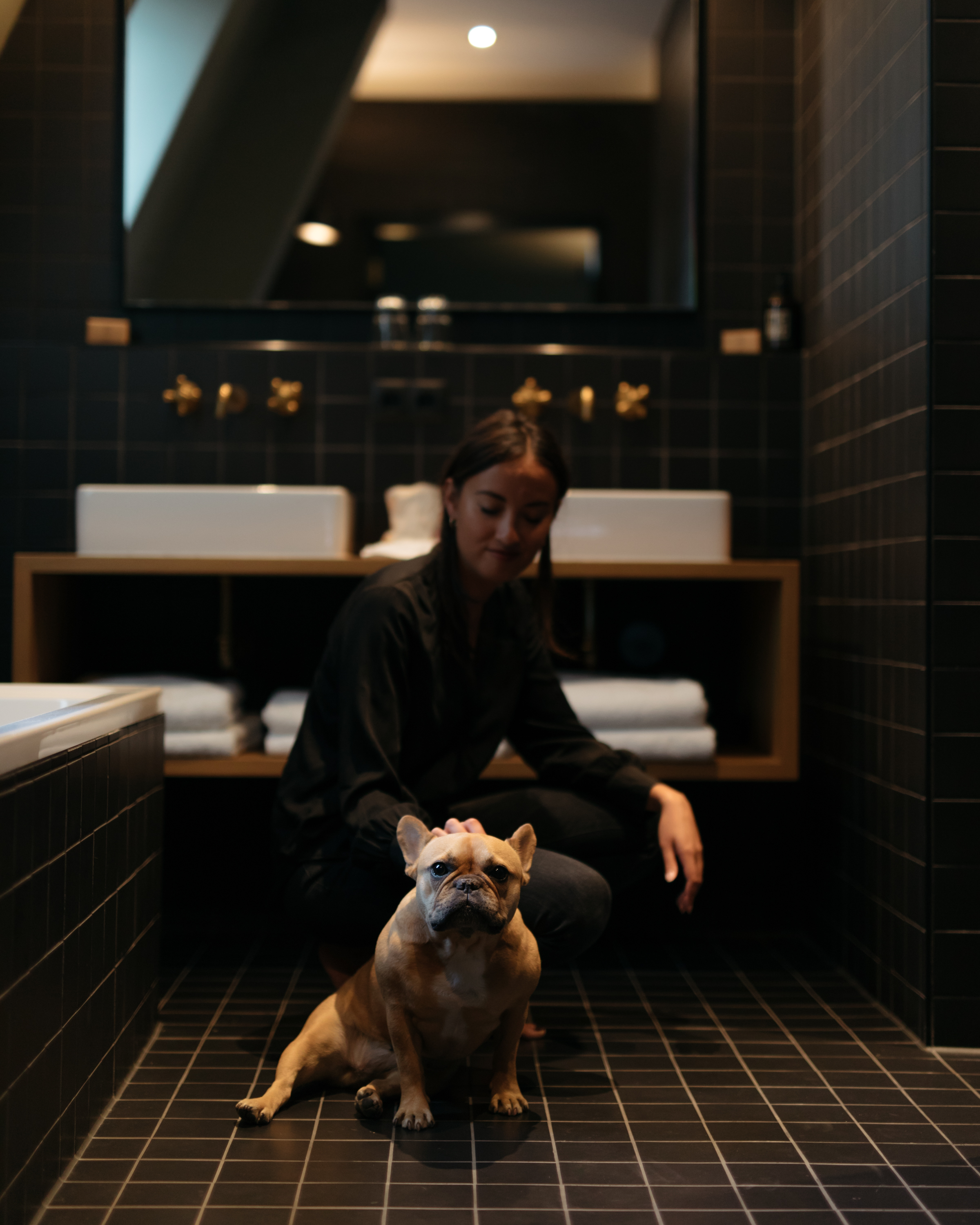 All photography by Manoah Biesheuvel
For more info: www.thedukehotel.nl