We visit Stockholm for the very first time! Finally we got to meet this mysterious city in person. Yes..mysterious! I guess Stockholm transforms during wintertimes… When snow falls and temperatures drop it becomes a fairytail scenery for a tensive fairytail. Pretty exciting for wanderers but we also needed a homebase to plan our activities and recharge. We found a perfect stay to hide out… The Lydmar Hotel.
A hotel this awesome has a surprisingly small entrance, so when we entered we kinda got surprised instantly… While the kind receptionlady was showing us to our room, we tried to see every photograph we passed. Wich was [ofcourse] impossible. But I guess this is what the Lydmar is about. To get you curious about what's out there, to not feel like a number, to get inspired.
We believe in a hotel experience liberated from formalities and conservative stiffness and that personality is more important than formal uniforms
Staffmembers who make you feel at home in a loose and natural way, no stiffness or overrated formalities. Surroundings where you can find something new in every corner. An easy vibe in a classic contemporary designed establishment featuring culture, top quality and strong personal impressions to create the added value of belonging.
One of our favorite 'items' in the hotel was the classic elevator that is still in use! Especially Manoah did quite some elevator-rides in this gorgeous thing. Me, myself loved the floors. Everywhere is parquet, so when you walk around you can hear the floor crunching wich gave me a really homely feeling. It made us take our shoes off before entering the living room. The high ceiling and huge windows gave our suite an extra spacious feel without exaggerated grandness.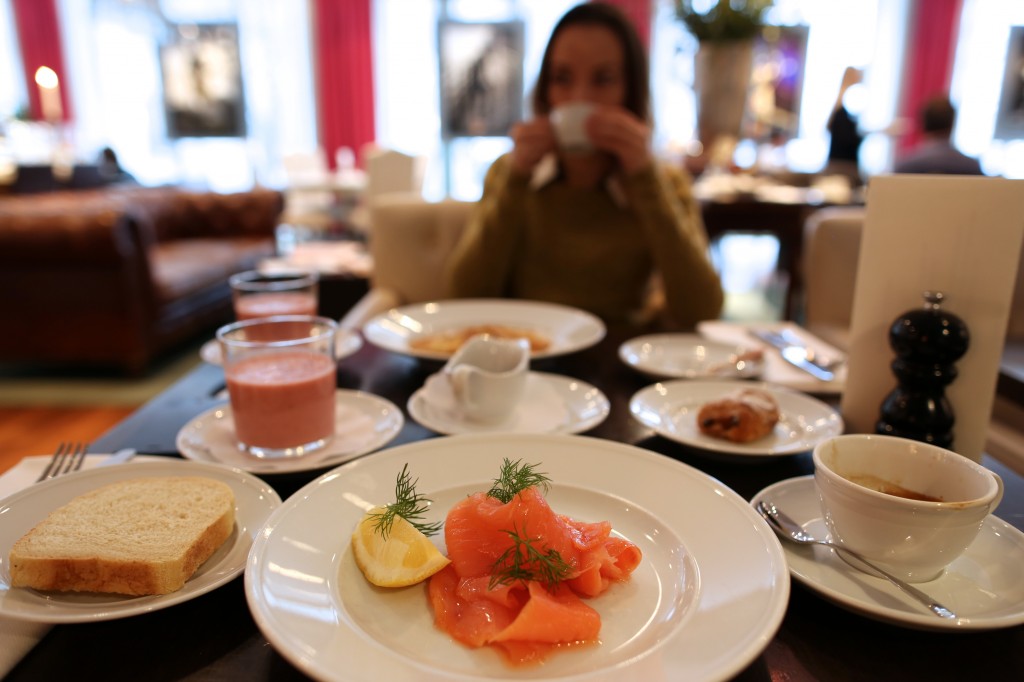 Getting out of bed was still a problem for me, even when the surroundings are this awesome. So a good shower is quite a must for me. In the Lydmar I enjoyed a rainshower in a bathroom that was the size of my entire bedroom at home. Also I was quite impressed by the shampoo quality! Usually my hair instantly turns into a dry frizz ball when in contact with hotel beauty fluids… not this time. After the morning ritual we enjoyed a very [read: very, very,very,very] nice breakfast with a buffet and a menu. Our breakfast recommandations are the pancakes, the salmon, the friend eggs – sunny side up, the cruesli and the local bread.
We hád to take a minute to browse the floors after breakfast. Every floor has a sort of living room when you leave the elevator. One of 'm even has a piano! You can admire photographs everywhere, each floor has kind of it's own theme. During summertime you can enjoy the terrace on second floor too.
An unique thing about the Lydmar is that the hotel is covered in books. Wherever you find something interesting that you'd like to read, you can take it up to you room. One of the staffmembers even helped us collecting the David LaChapelle books in the restaurant. Their bookcollection is in constant move and therefore always different.
The pictures that the Lydmar is exhibitioning shift every once in a while. From on 30th of april they will show a collection never exhibitioned before by Paul Hansen – "Innocence".
To us the Lydmar Hotel was a nice temporary home. A place with high standards and great service combined with culture and a personal approach.
It's a Pulp Collectors' match!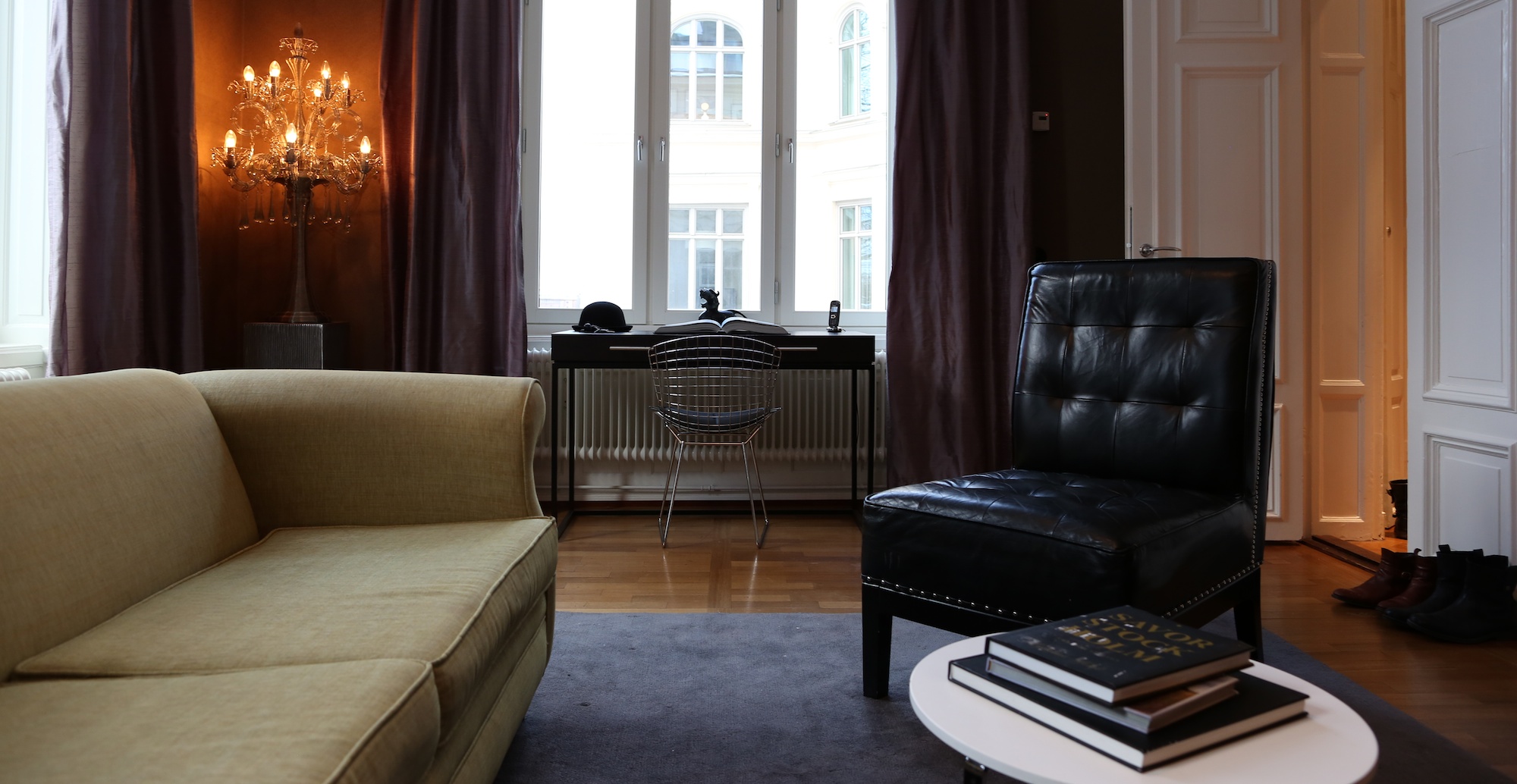 LYDMAR HOTEL
SODRA BLASIEHOLMSHALMNEN 2
STOCKHOLM
www.lydmar.com