Hello Erg Chigaga Luxury Desert Camp
– Where your desert stay is more than bellydancers and mass tourism is a dirty word

THE TRIP
We always prefer to have a mix of the city and breathtaking nature during our travels. Combining Marrakech and the Sahara desert is an excellent combo.You don't want to miss this when you booked a citytrip to Marrakech. It may be quite a drive from the city (+/- 10 hours of incredible beautiful views), but it is so worth the effort.
Erg Chigaga Luxury Desert Camp offers a lot of different trips from Marrakech, so you will find one that will suit you best. The trips are all private and tailor-made. The transport is very comfortable,  4X4 Land Cruisers. You may stop as often as you like for sightseeing, photography and refreshments.
Their location in Erg Chigaga is not ruined by mass tourism and is only accessible by 4X4 jeeps. The nearest town, M'hamid, has a road that stops when you enter the desert. From there it is a 60 KM drive off road with a guide. Do not drive there yourself!
During the ride your guide will tell you a lot about nature, the different cultures and the desert life. There is plenty water available for the 2 hour drive.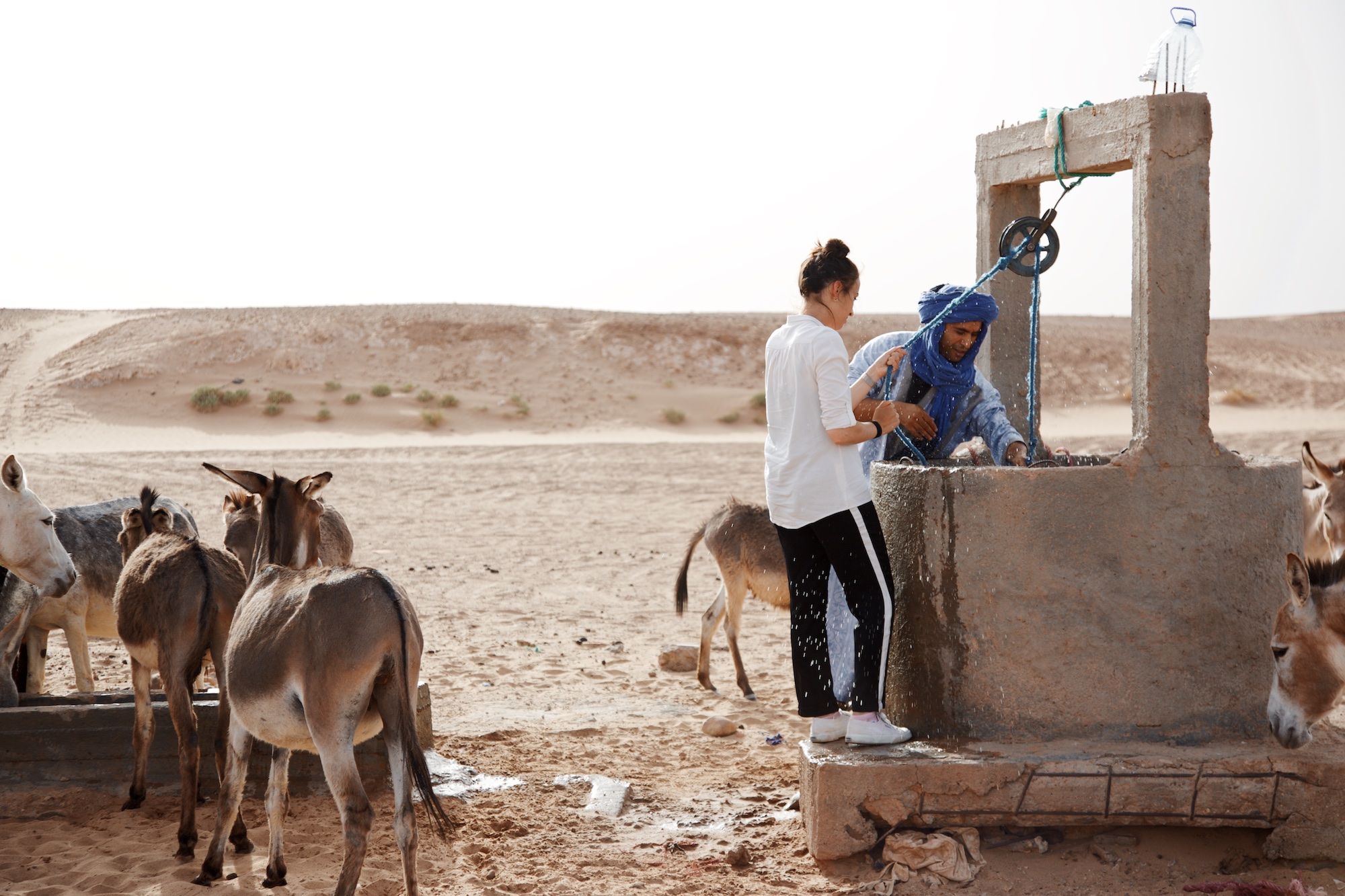 "TO FEEL THE POWER OF THE WIND,
VISUALIZED BY THE MOVING SAND THAT GAZED AROUND US…  – AMAZING"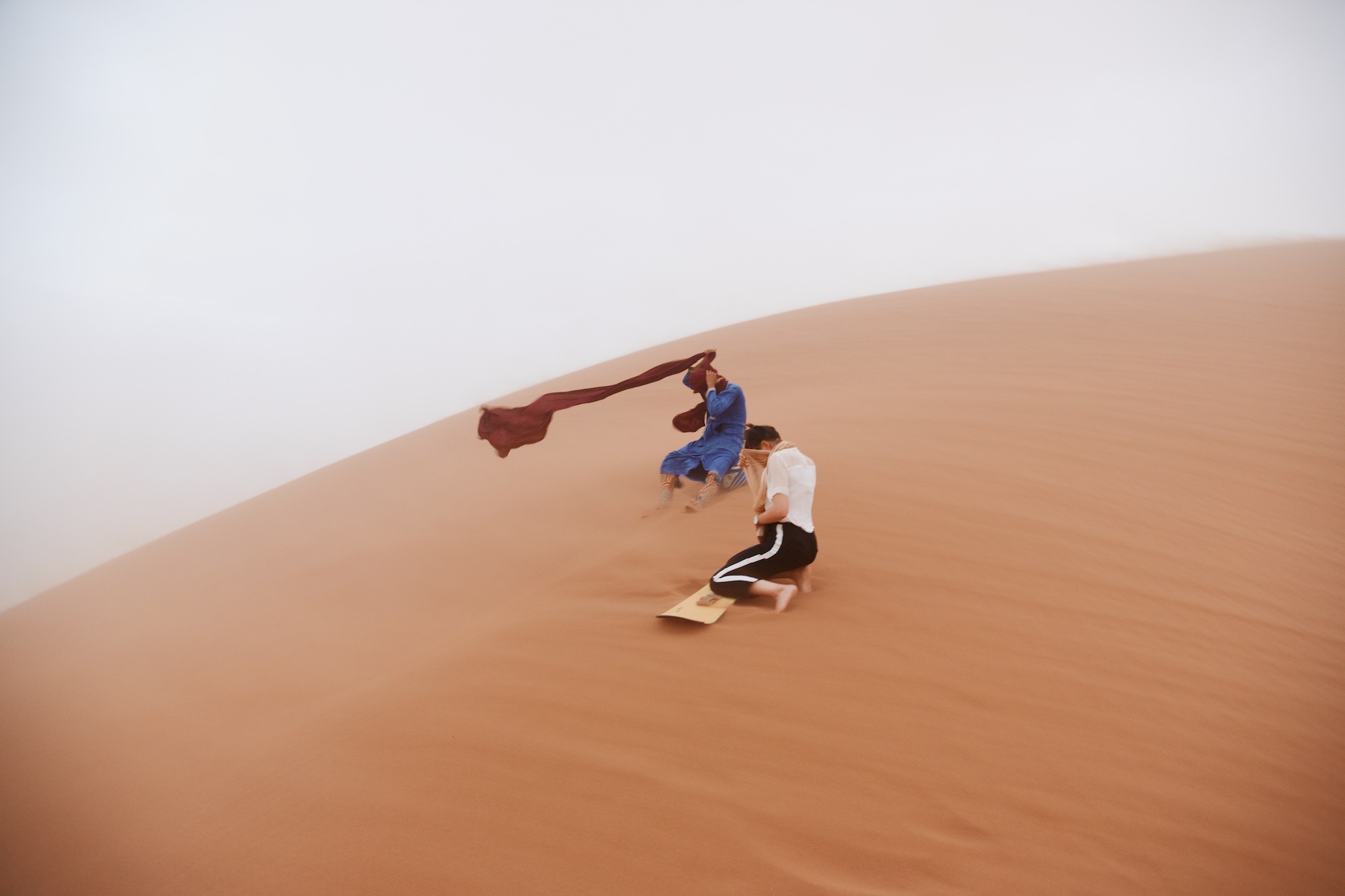 THE STAY
Sleeping in the Sahara Desert is a real must do when you visit Morocco or even Marrakech. Nick and Bobo have the longest established luxury camps in Erg Chigaga. There are two camps, the main camp which can accommodate 22 people in 11 spacious tents (25 sq m) and the private camp which has only 4 tents and is for exclusive hire only. We stayed at the private camp during summer season.
The camp has very comfortable tents with a luxury bed, a seating area and a bathroom including toilet (!) and shower. The tents are very strong, even during a sand storm they didn't move an inch.
Outside your private tent there is a chilling area, hammocks, private dining area and a the beverages supply area (which is fully loaded at all times). The staff is very friendly and is at your service at all times.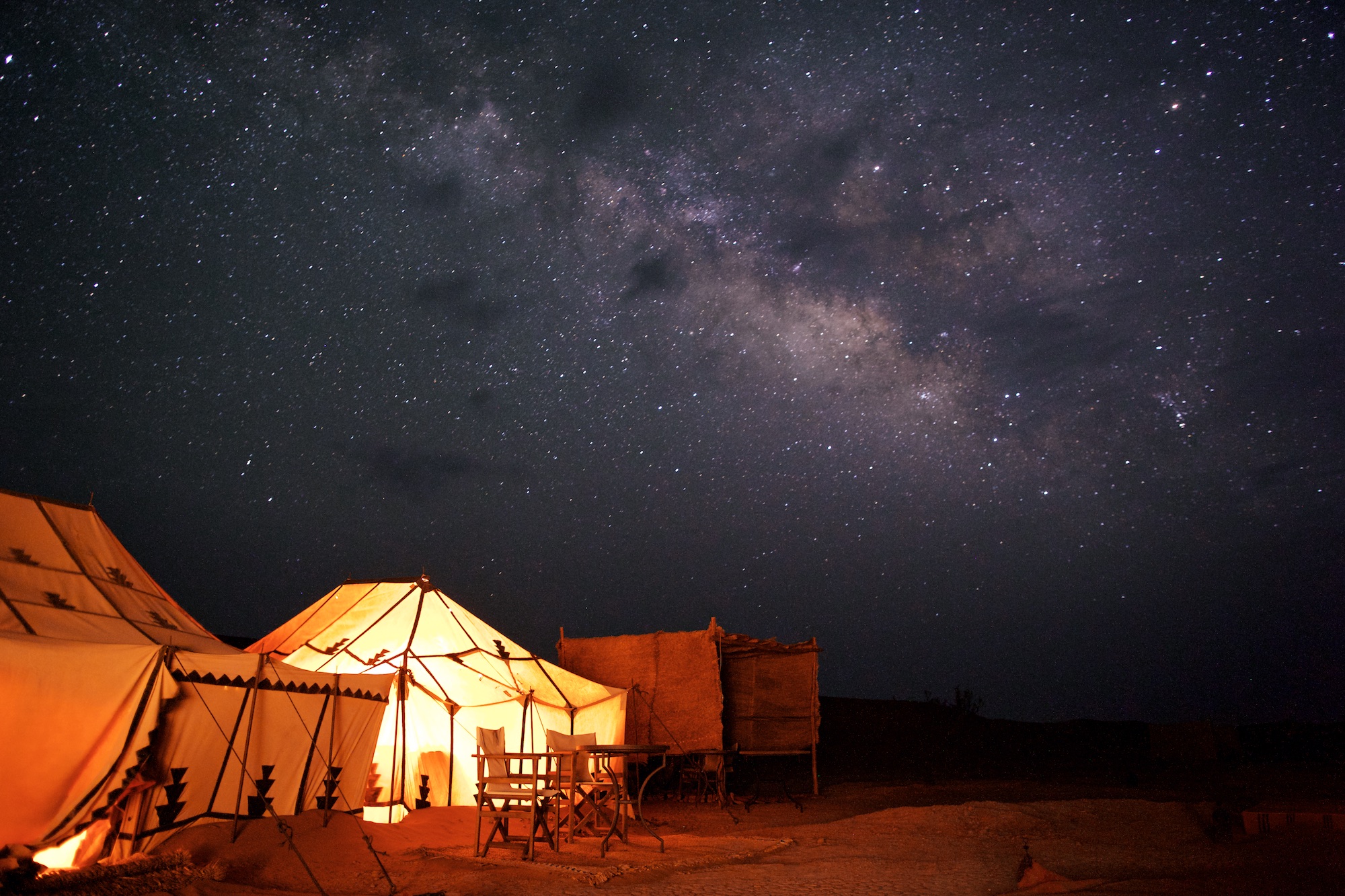 THE EXPERIENCE
The desert crew will give you a warm welcome to the camp at your arrival. Shortly after your first drinks the sunset camel ride will start! During summertime you may have the opportunity to experience a desert sand storm. It slightly ruined our sundown a bit, but it was a stunning moment nevertheless! To feel the power of the wind, visualized by the moving sand that gazes around you… never have experienced anything like that.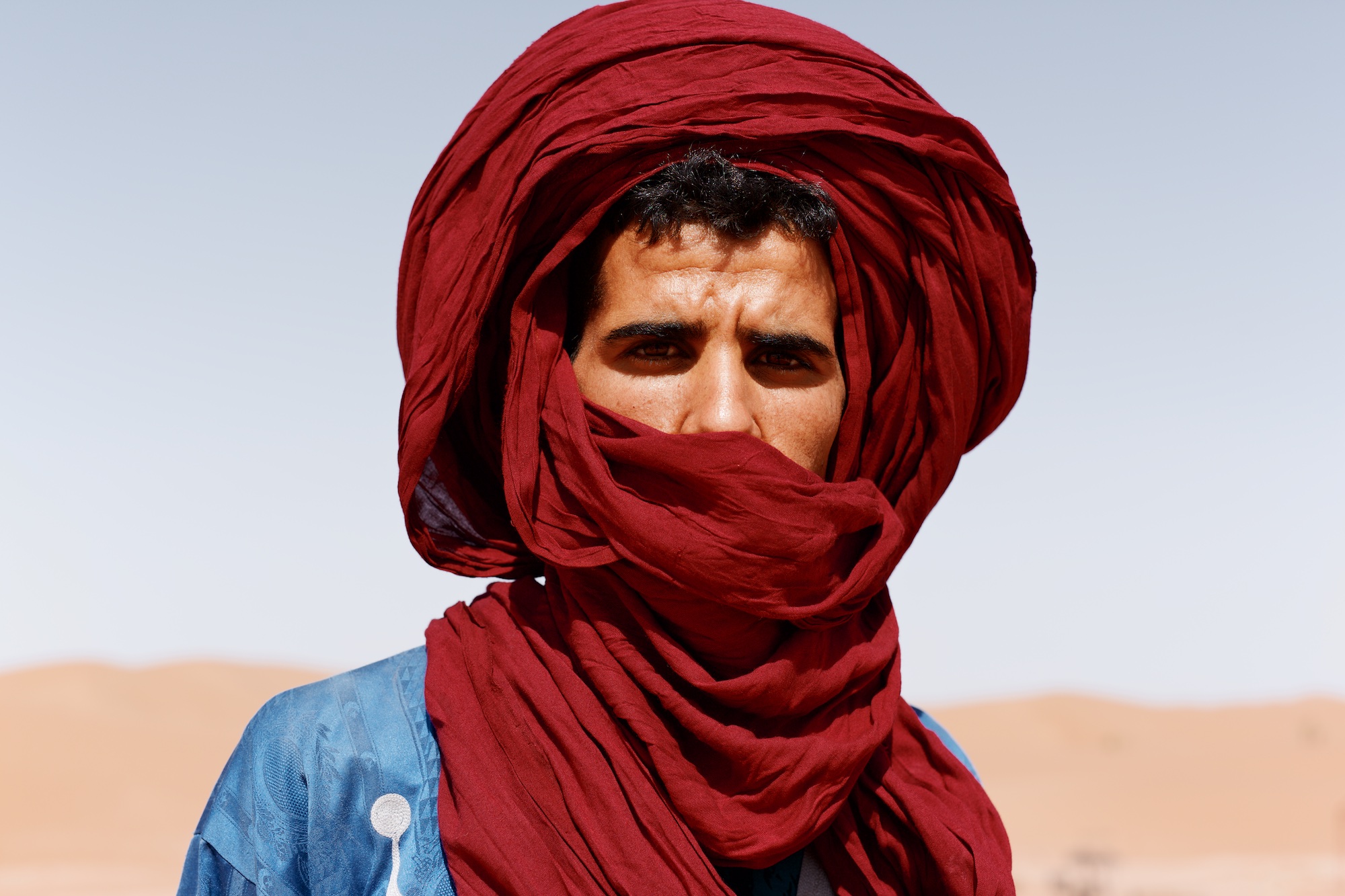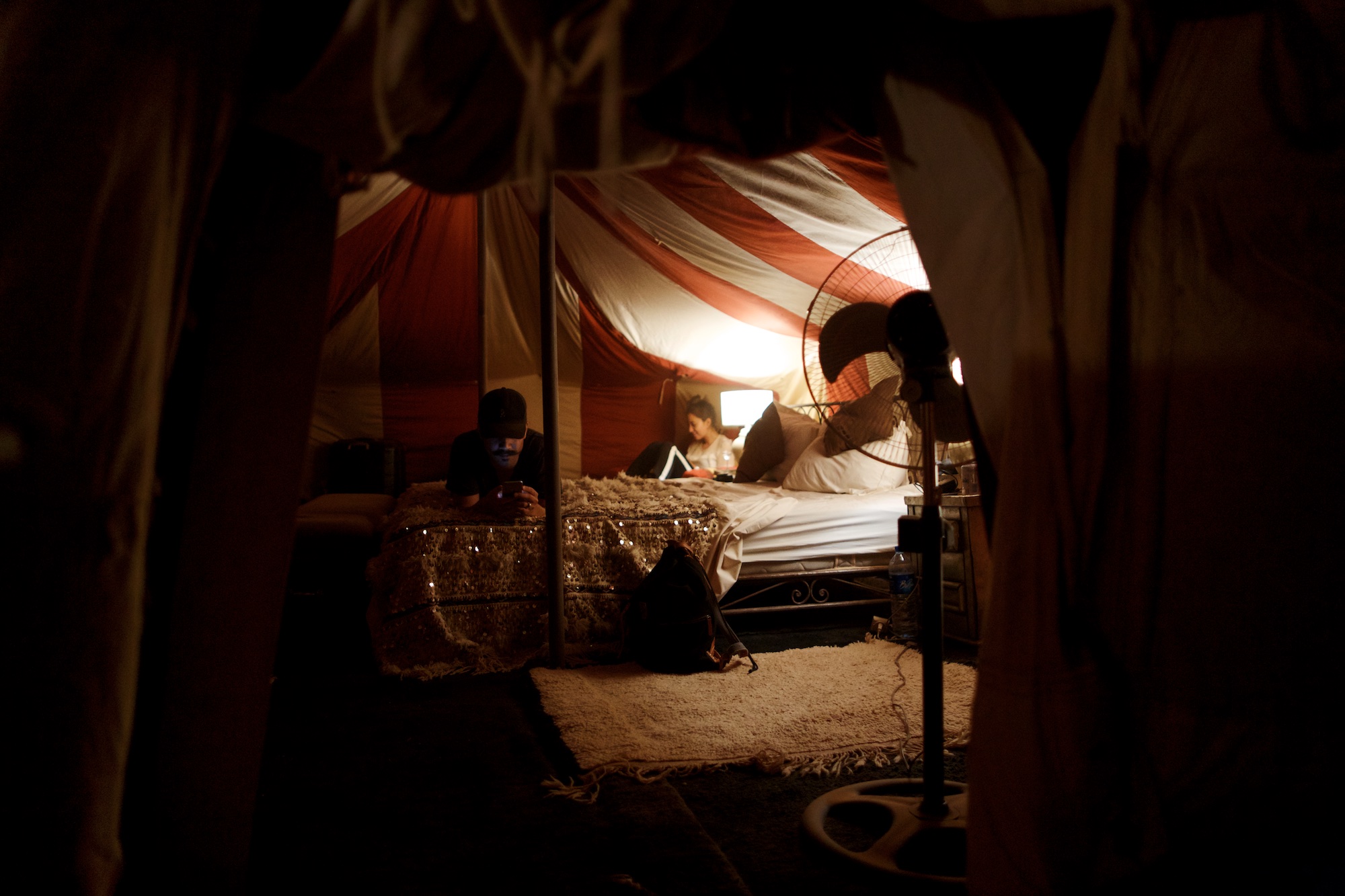 All photography by Manoah Biesheuvel
For more info: www.desertcampmorocco.com